Creating Radiation Safe Zones All Around.
PRODUCTS
PRODUCTS
EMERGLE

Field Radiation Survey Solution
Fully support various types of field radiation gamma ray measurement
Real-time information sharing between on- site and central control center
Introduction
The EMERGLE works in conjunction with a number of high-performance radiation detection devices, GPS receivers, and altimeters to quickly acquire location-based radiation data while moving in a variety of ways, providing real-time analysis and data/position monitoring.
Depending on the type of survey, it can be used with various equipment to support manned aerial survey based on fixed and rotary wing, unmanned aerial survey based on UAV and drone, car-borne survey and backpack survey.
It supports real-time information sharing between site and center through real-time data remote transfer of collected and analyzed data.

Operating Program
Operates a variety of radiation field survey methods such as aerial, vehicle, and backpack.
Automatically connects multiple survey devices and provides an alarm in the event of a failure.
Periodically measures in seconds and analyzes the collected data in real time.
Displays measurement data and analysis results in real time.
Supports monitoring of mobile survey operations based on maps.
Transfers data to the remote site in real time.
Conveniently performs energy calibration of scintillators and apply the result to field survey.
Merges or extracts data files and corrects the field survey data.
Performs in-situ measurements on points of interest and produces results as reports through a variety of analyzes.
Performs spatial analysis of the mobile field survey data and generates it as a KMZ format file that can be viewed using Google Earth.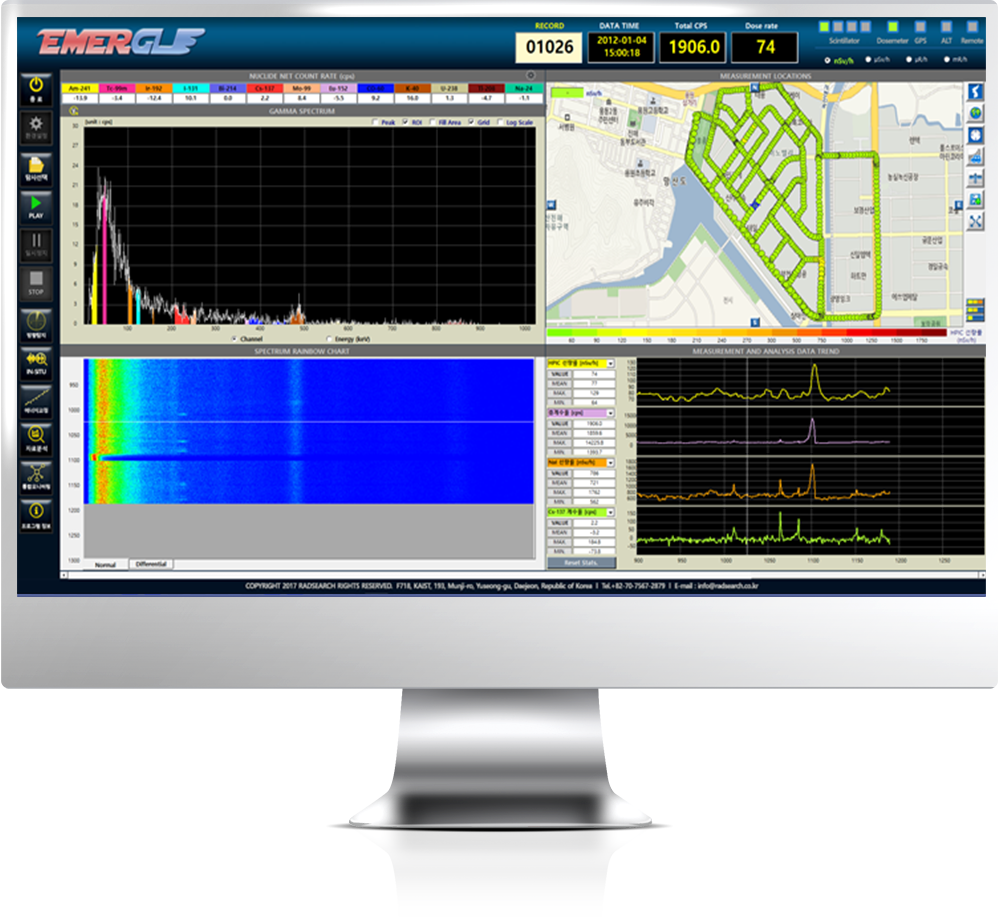 Mobile field survey operation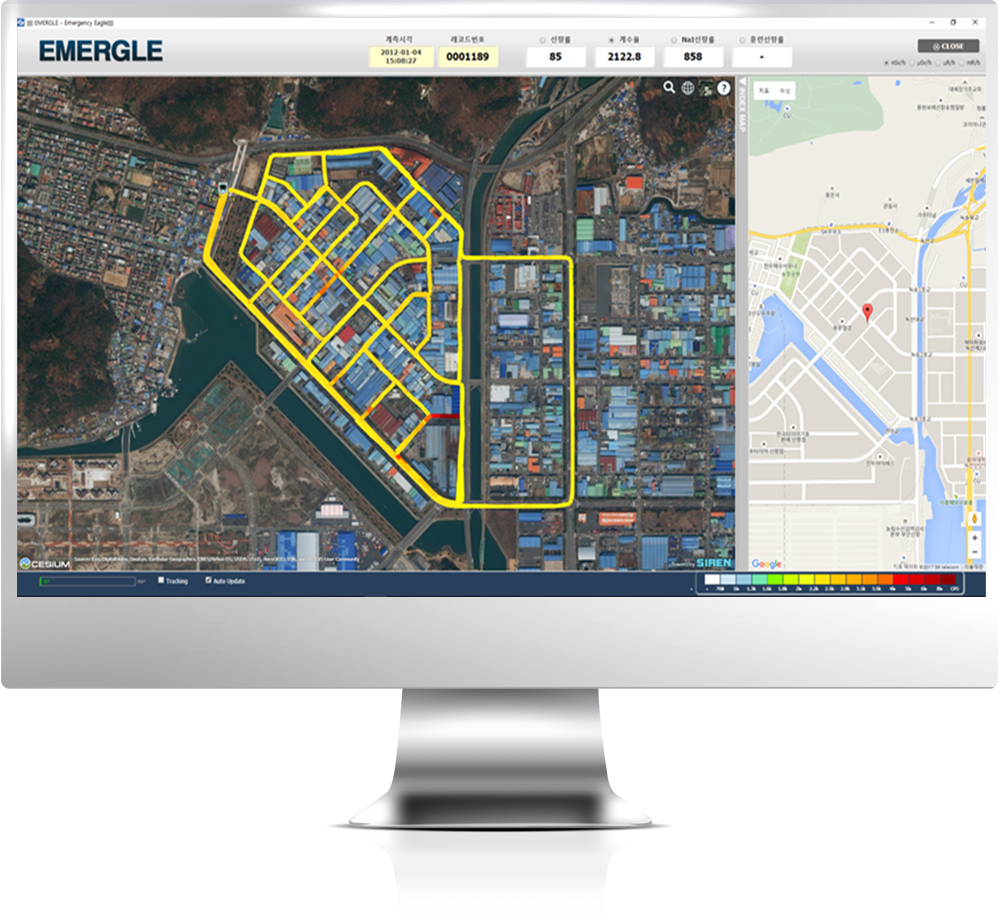 Online map-based monitoring
Spatial analysis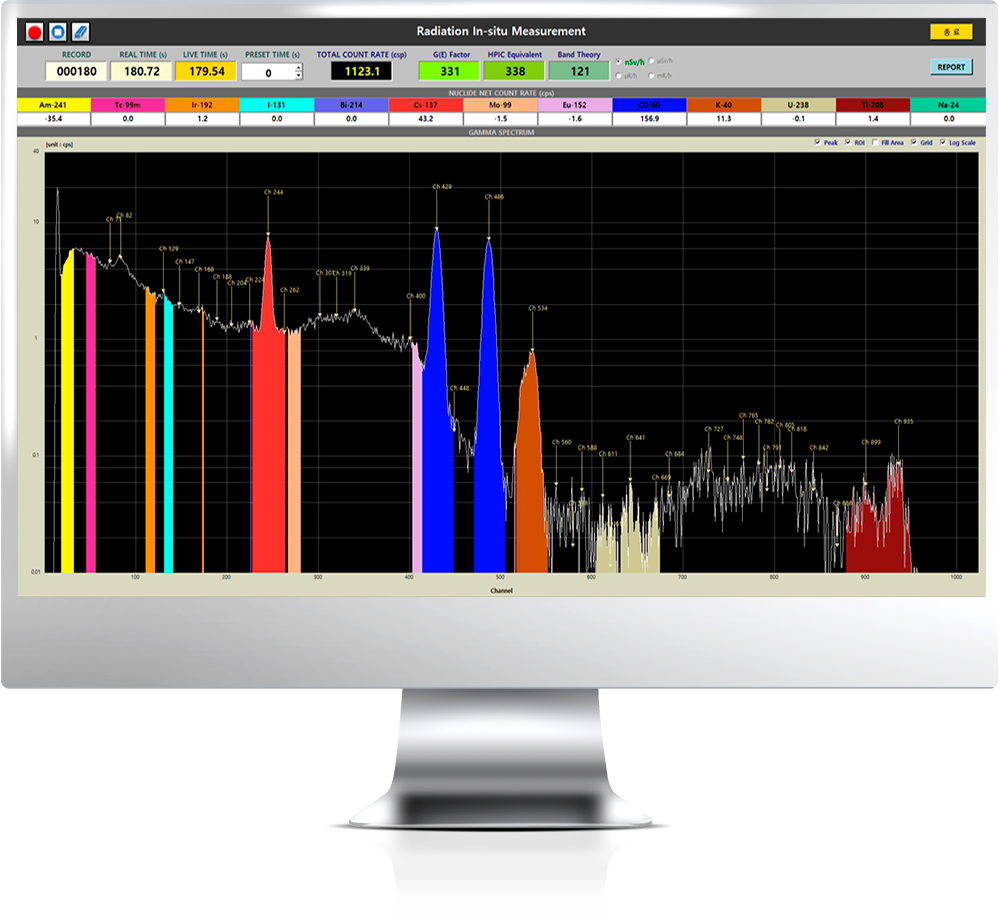 In-situ measurement
Field Survey Types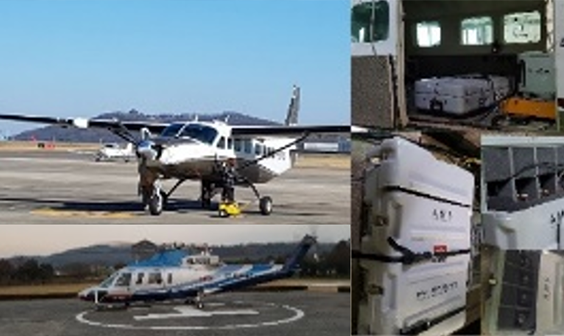 Fixed/Rotary wing-based aerial survey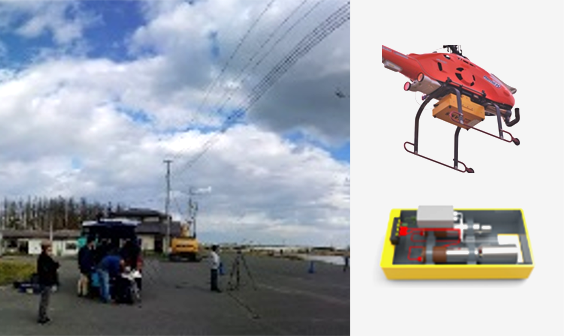 UAV-based aerial survey
Car-borne survey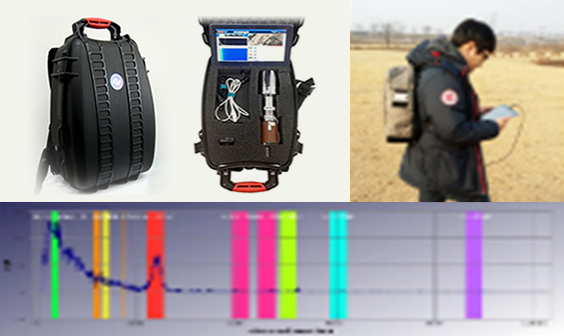 Backpack survey
Features Comparison
Scroll left and right to view the content.
| | Arial Survey | UAV-based Survey | Car-borne Survey | Backpack Survey | Drone-based Survey |
| --- | --- | --- | --- | --- | --- |
| Scintillator Size | 4 liters | 2 inches | 4 liters | 3 inches | 2 inches |
| Multiple Scintillators Available | Up to 4 | Up to 2 | Up to 2 | No | No |
| HPIC/GM Available | Yes | No | Yes | No | Yes |
| Altimeter Available | Yes | Yes | No | No | Yes |
| Data Post-Processing | Yes | Yes | No | No | No |
| Transfer Data to Remote | Yes | Yes | Yes | Yes | Yes |
| In-situ Measurement Support | No | No | Yes | Yes | Yes |
| AR based Training Support | Yes | Yes | Yes | Yes | Yes |
| SIREN Compatibility Support | Yes | Yes | Yes | Yes | Yes |