Creating Radiation Safe Zones All Around.
PRODUCTS
PRODUCTS
R-Trainer

Augmented Reality Based Radiation Emergency Response Training Solution
Provide a realistic training environment using actual emergency response infrastructure
Effective in providing professional training and emergency response manuals for actual accidents
Introduction
The R-Trainer applies a hardware-in-the-loop method using augmented reality concept to effectively train the emergency response of accident sites and control centers in an environment similar to actual radiation emergency events. It operates and evaluates radiation emergency response drills at accident sites and central control centers using actual emergency response equipment and actual operating environment applied hypothetical radioactive spill accident scenarios.
It provides integrated environment for radiation emergency response and training situation management by expanding the radiation emergency response management solution SIREN and EMERGLE.
It provides systematic training design based on various types of actual radiation situation simulation, and provides systematic evaluation by comparing and analyzing design results and training results.

System Configuration
Ref : Method for Training Radiation Emergency Field Exploration Based on Postulated Accident (PCT/KR2017/004168)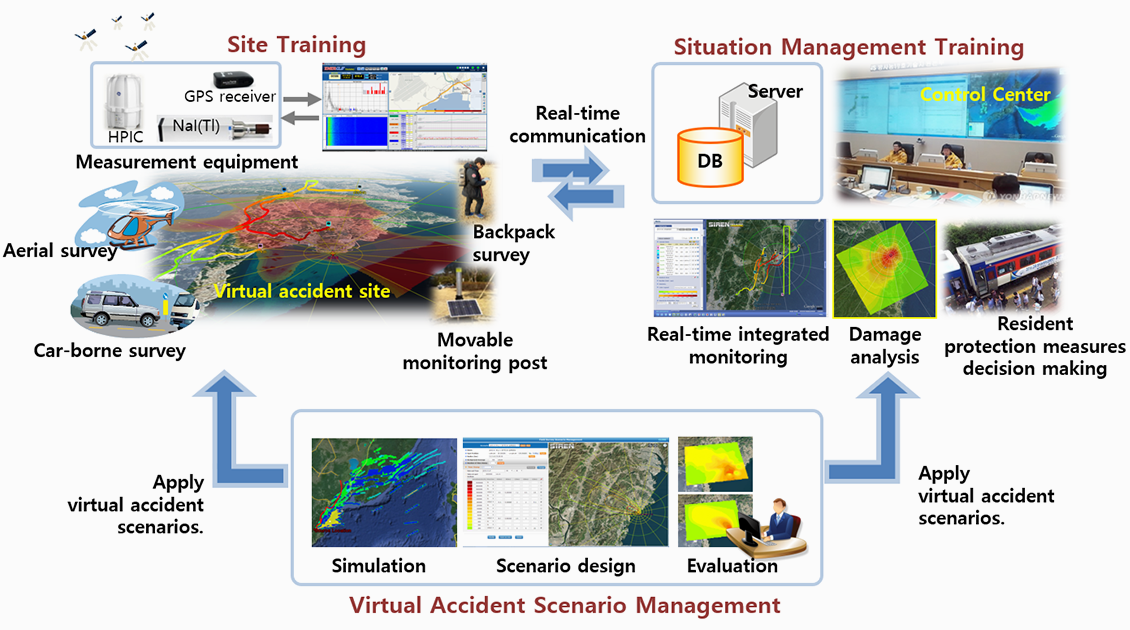 Solution Features
Provides integrated environment for radiation emergency response and training situation management.
Implements emergency response training for location-based virtual accidents similar to actual accidents using the real equipment at the actual site by applying the concept of augmented reality.
Supports the operation of various emergency response equipment such as aerial / vehicle / backpack moving survey and mobile installation monitor.
Manages real-time measurement data and supports data sharing based on Web GIS.
Designs the virtual accident scenario based on the simulation of various actual radioactive release.
Provides systematic training design, practical training environment and evaluation of training results.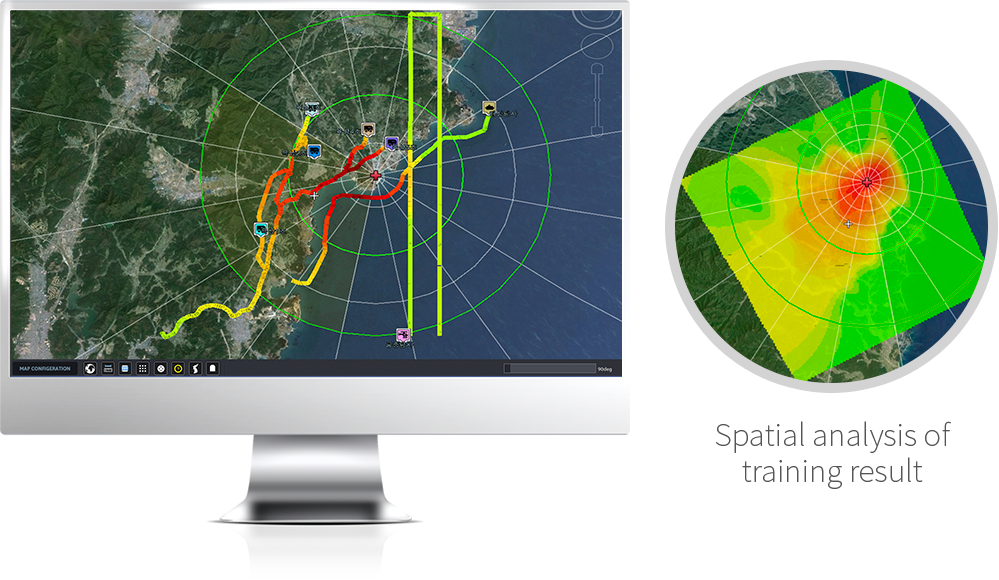 Augmented reality based training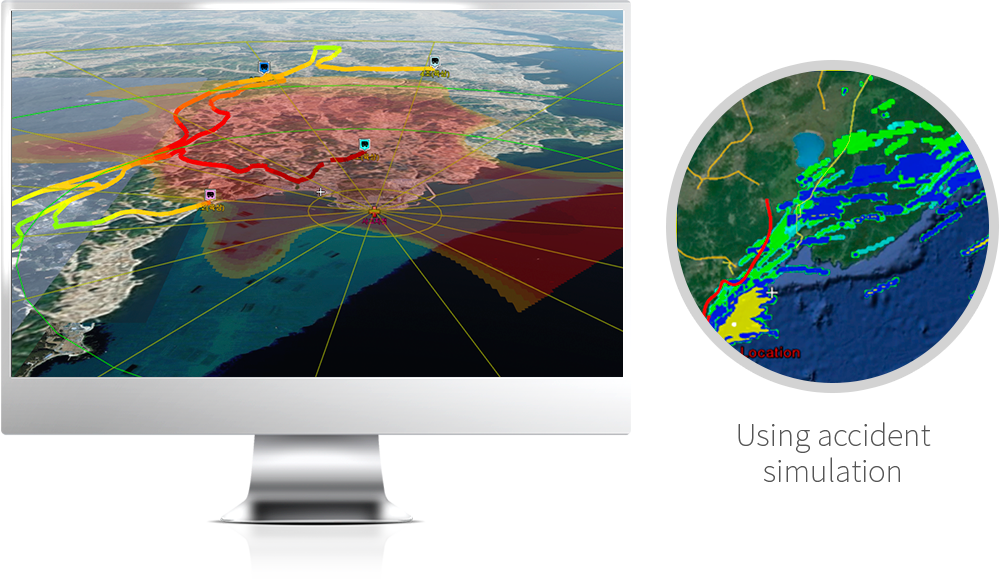 Accident scenario design
Benefits and Effects
Prepares the effective on-site response situation management system for radiation emergency accidents and supports rapid decision making.
Trains practical emergency response experts through repeated training in cooperation with the site and the central headquarters in an environment similar to actual radiation emergency accidents.
Through training based on various types of accident scenarios, establishes a study and response plan for unexpected variables that may occur in actual accident and prepares the emergency response manuals effective for real accidents.
Builds up a systematic training evaluation environment to advance the emergency response training and to draw out the improvement plan continuously.
Real equipment and infrastructure can be used for actual emergency response and expert training, thus improving system efficiency.