Creating Radiation Safe Zones All Around.
PRODUCTS
PRODUCTS
SIREN

Radiation Emergenct Response Management Solution
Integrated management of radiation emergency site response information based on Web GIS
Use for rapid accident response and effective resident protection decision making
Introduction
The SIREN supports accident situation management and quick decision making for resident protection by integrated management of stationary ERM, movable ERM, and many on-site mobile field survey operations in real time in the event of radiation emergency.
It supports the operation of the whole national terrestrial radiation survey task based on mobile field survey and utilize it as basic information through collected data analysis and big data management.
It manages automatic operation of commercial airflow analysis tools to help quickly analyze the cause of an emergency and track the nuclear information of neighboring countries.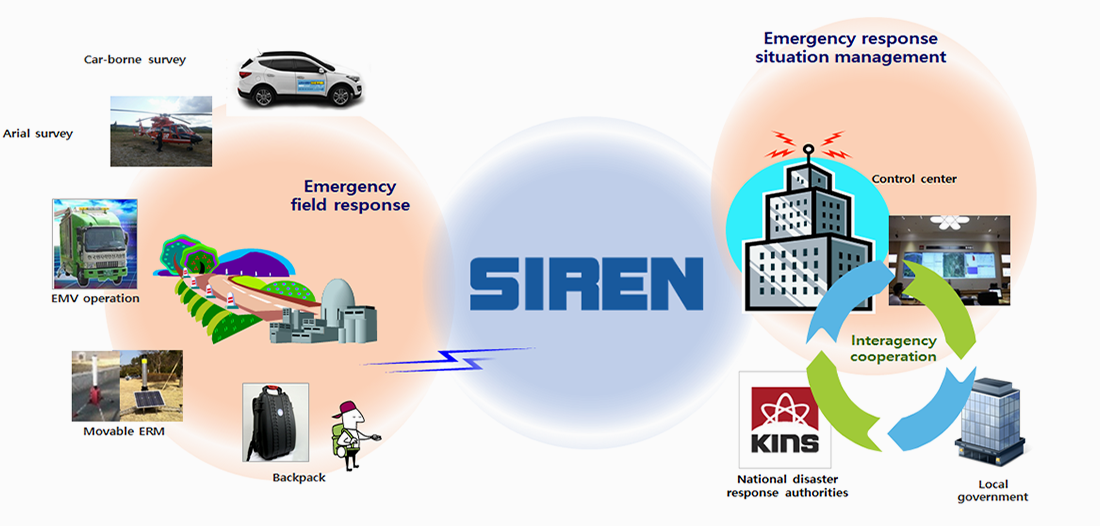 Solution Features
Provides real-time collection of measurement data of various stationary monitoring networks.
Designs mobile survey plan and manages various equipment input in radiation emergency site.
Acquisits mobile field survey data and mobile installation monitor data from emergency response sites in real-time.
Manages the operation of a large number of radiation mobile survey equipment and monitors the integrated measurement data in real-time based on map.
Monitors the distribution of radiation dose rate through spatial analysis of integrated data.
Supports utilization of back-up data in case of emergency through terrestrial radiation data collection operation and big data management.
Rapidly predicts the route of the radioactive material in emergency and analyzes the cause of emergency through automation of flow analysis using HYSPLIT.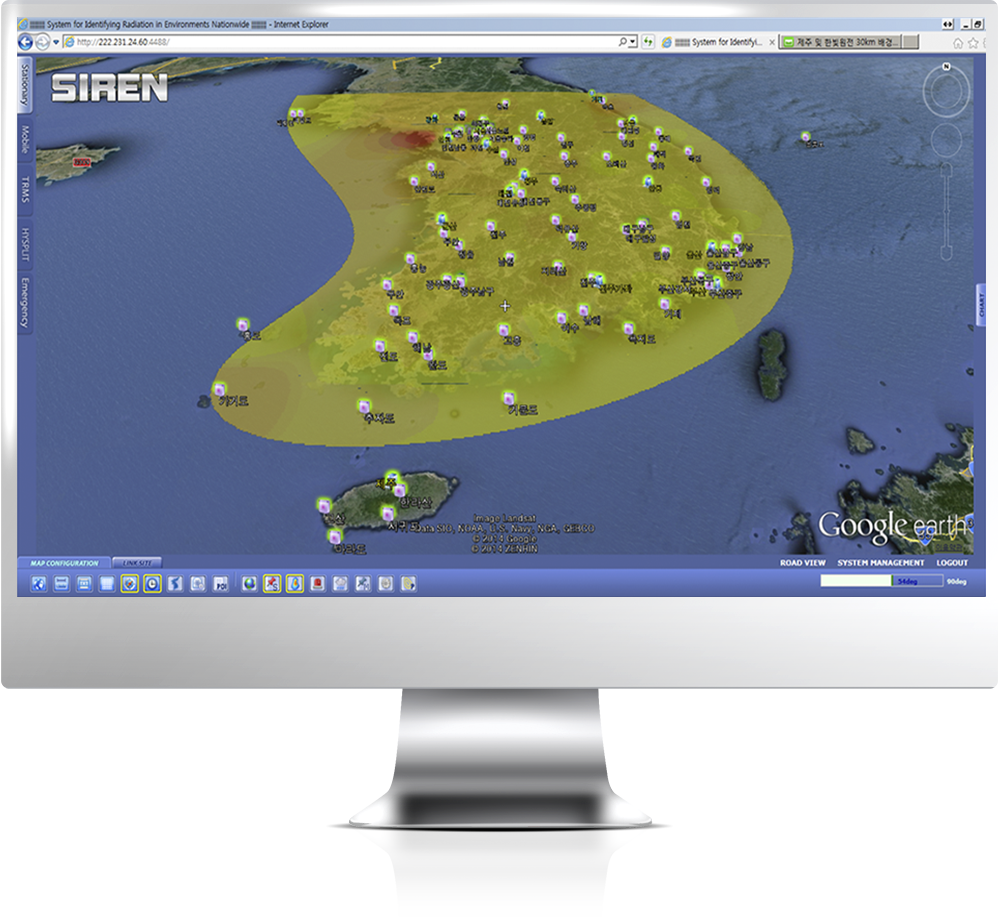 Integrated management of fixed monitoring network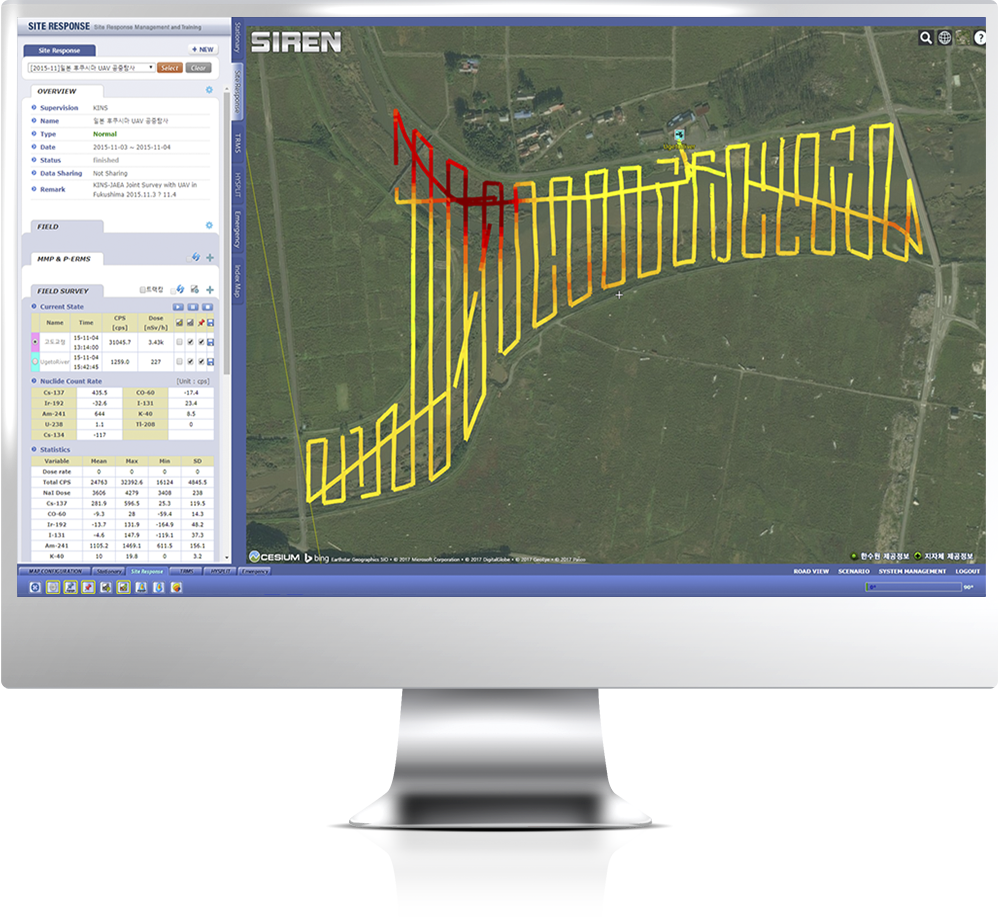 Remote monitoring of radiation mobile field survey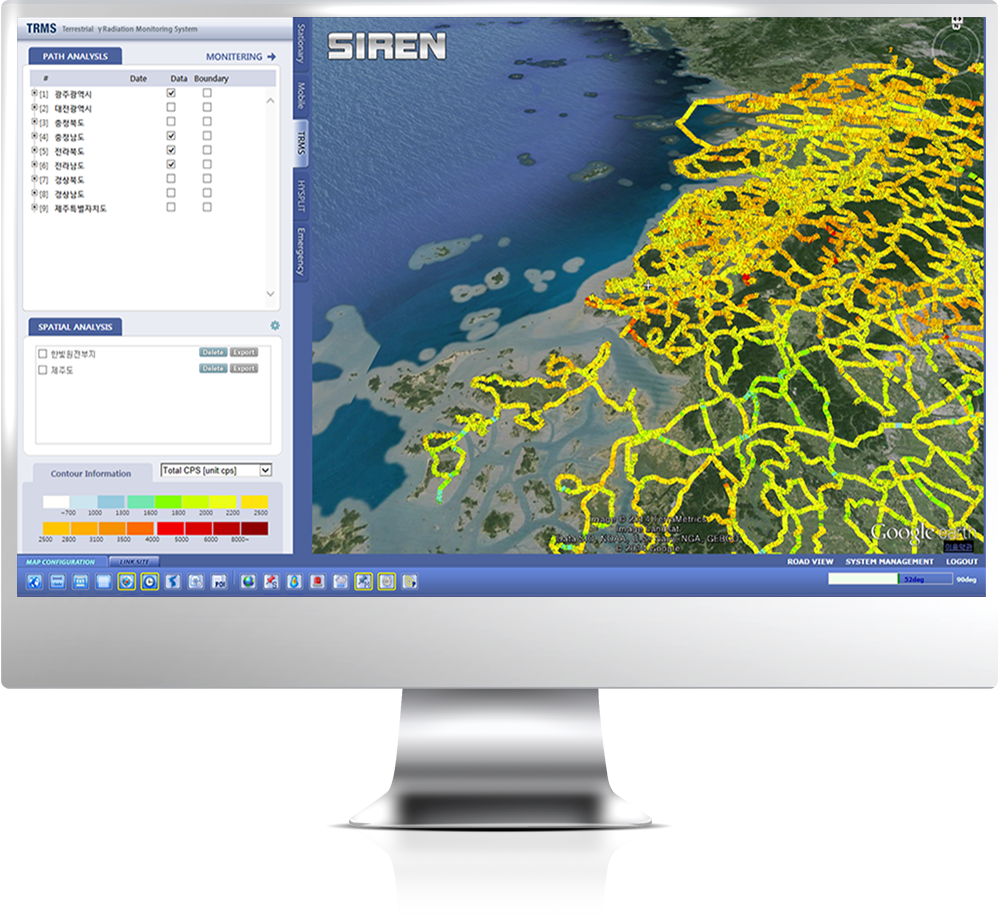 Operation of terrestrial radiation field survey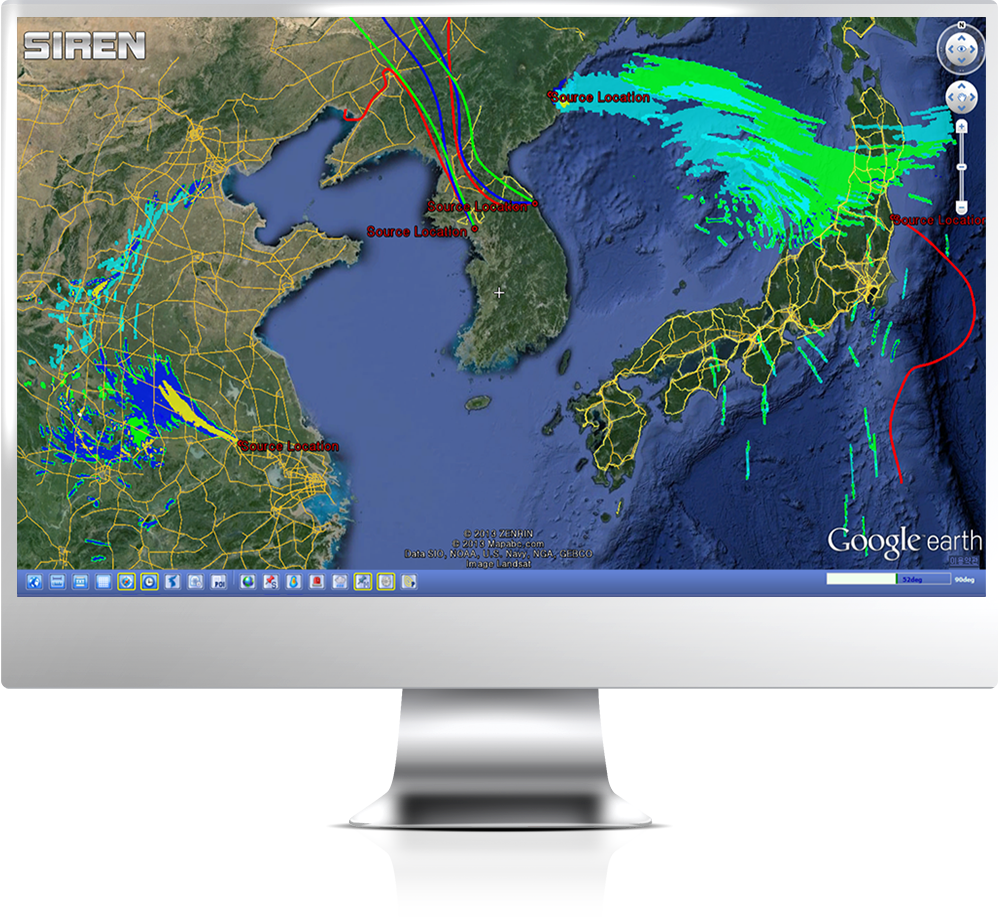 Air flow analysis automation management